Dermatology
Dr. Yuwarani Munirathinam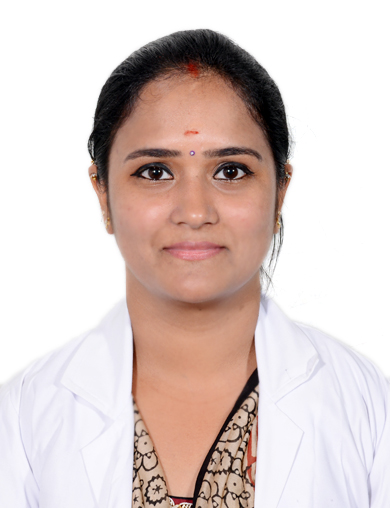 Speciality
Consultant Dermatologist and Cosmetologist
Qualification
MBBS, MD (Derm)
Experience
Available days
Tues, Thurs, Sat 5.30-7 pm
By Appointment Only
Dr.Yuwarani is a trusted clinical and aesthetic dermatologist in Chennai. She completed her MD in 2014 from the Department of Dermatology Venerology and Leprosy Sri Ramachandra University, Porur, Chennai.
Her areas of interest include clinical dermatology as well as various cosmetic procedures:
Acne, Bacterial Skin Diseases
Atopic-dermatitis, Eczema, Psoriasis
Melanoma
Nail related problems
Vitiligo
Alopecia (Hair Loss)
Pediatric dermatology (Hemangiomas, Atopic dermatitis, Rare and unusual presentations of childhood diseases, Neonatal medicine, and Therapeutic advances)
Autoimmune illnesses like skin lupus, pemphigus vulgaris, and cutaneous T-cell lymphoma
She performs various Cosmetic procedures like:
Chemical peels
Collagen injections
Dermabrasion
Facelifts
Laser hair removal
Skin rejuvenation
Skin lightening treatment
Pigmentation treatment
Dull skin treatment
Acne/ scar treatment as well as removal
Mole , wart removal
Stretch mark treatment
She also consultants at the VHS mutispeciality Hospitality, Taramani and Sri Ramachandra Medical Centre, Porur.