General Medicine & Diabetology
DR. VANITHA S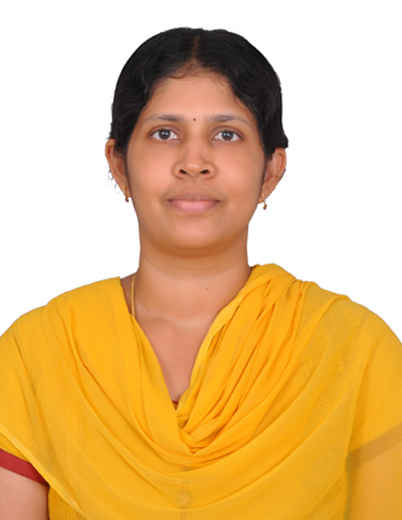 Speciality
General Physician and Diabetologist
Qualification
M.D.(Gen Med), F.diab (UK), CCGDM
Experience
8 Years
Available days
Mon–Sat
10 am to 12 pm, 6 pm to 8 pm
Dr.S.Vanitha is a General Physician and Diabetologist .She completed her Doctor of medicine in Bangalore.She started her General medicine practice at Gleaneagles Global hospitals Chennai and continued her service in neighborhood clinics. With 8yrs of working experience in Internal Medicine, she took special interest in Diabetology and did fellowship in Diabetology in Apollo hospitals, Chennai through Royal Liverpool Academy (UK) and specialized course in Gestational diabetes mellitus offered by Dr.Mohan's diabetes education academy and public health foundation of India accredited by South Asian Federation of Endocrine Society (SAFES).
Her aim is to provide a holistic approach and best evidence based clinical care to the patients and family. She treats her patients with updated knowledge and current guidelines by keeping herself abreast of latest developments. She has worked in Gleaneagles global hospitals and neighborhood clinics. Currently she also consults at Health central clinic,Thoraipakkam and CDot hospitals, Perumbakkam.
The concept of family doctor is re emerging and gaining in recent times. The general public look forward to a personalized family physician who can monitor and treat every day ailments and chronic conditions. As a competent family physician Dr.Vanitha will be able to provide the public with access to better care which is comprehensive, holistic and as close as possible to where people live and work.
Scope of expertise
Fever, Respiratory tract infection, Pneumonia, Urinary tract infection
Malaria, Typhoid, Hepatitis, Dengue, swine Flu
Diarrhoea, Gastroenteritis
Diabetes mellitus, Hypertension, Cholesterol and Thyroid disorder
Allergy and asthma
Services
Outpatient consultation for acute and chronic diseases
Inpatient services collaborated with reputed hospitals
Home visits for elderly patients
Nebulization
ECG
Preventive health checks
Follow up
Palliative care