Obstetrics and Gynaecology
Dr. Nalini Thiruvengadam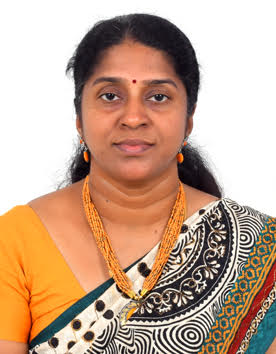 Speciality
Consultant Obstetrician and Gynecologist
Qualification
MBBS, DGO
Experience
18 Years
Available days
Mon - Sat 12 to 1 pm
By Appointment Only
Dr. Nalini Thiruvengadam is an Obstetrician and Gynecologist having an experience of 18 years in these fields. She completed MBBS from DR MGR MEDICAL UNIVERSITY in 2000 and DGO from Thanjavur Medical College, Thanjavur in 2003. She is a member of Indian Medical Association (IMA) and Fellow of Indian Council of Obstetricians and Gynaecologist (FICOG).
Some of the services provided by the doctor are: Embryo Donor Program, Uterus/Uterine Prolapse Treatment, Menstrual Disorders in Adolescent Girls, menopause advice and Pregnancy with PCOD etc.
A very friendly and competent doctor has performed numerous surgeries, and managed labor and delivery. She routinely carries out preventive examinations and other primary care and identifying gynecologic problems.
Areas of interest:
Infertility
abnormal uterine bleeding
pelvic organ prolapse
endometriosis
breast disorders
urinary incontinence
Examples of minor office procedures are colposcopy, endometrial biopsy, pap smears, and vulvar biopsy.
Obstetrical procedures include cervical cerclage, dilation and curretage, amniocentesis
Cesarean section, circumcision, and forceps and vacuum deliveries
Dr. Nalini Thiruvengadam practices at OMR Doctors Plaza in Navalur, Chennai and Astra Speciality Hospital in Semmancheri, Chennai.